Family and friends took to social media over the weekend to honor the five Helicopter Sea Combat Squadron 8 crewmembers who died last Tuesday when their helicopter crashed into the Pacific Ocean.
The MH-60S helicopter crashed during what the Navy described only as routine flight operations 70 miles off the coast of San Diego.
The Navy's identification of the sailors coincided with a shift of the search to a recovery operation after more than 72 hours of coordinated rescue efforts to look for the wreckage, the U.S. Pacific Fleet said in a statement Saturday.
The incident came less than a week after 13 service members were killed in a suicide bombing outside Afghanistan's Hamid Karzai International Airport in Kabul — the most lethal day for American forces in Afghanistan since 2011.
Five other sailors aboard the USS Abraham Lincoln aircraft carrier, where the aircraft was operating before the crash, were also injured. Those sailors were in stable conditions as of Saturday, said Lt. Samuel R. Boyle, a spokesman for the Pacific Fleet.
Naval Air Crewman (Helicopter) 2nd Class James P. Buriak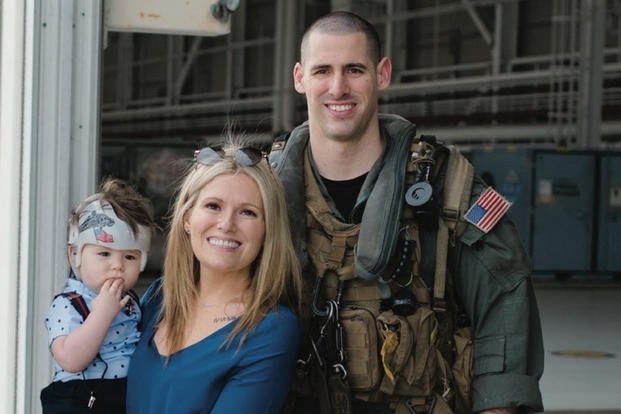 Naval Air Crewman (Helicopter) 2nd class James "Jimmy" Philip Buriak, 31, grew up in Salem, Va., where he attended Salem High School and Roanoke College, according to a GoFundMe fundraiser.
He joined the Navy in 2017 and served as a rescue swimmer assigned to Helicopter Sea Combat Squadron 8, the fundraiser stated.
In Feb. 2020, Buriak was recognized for rescuing a swimmer caught in a rip current off Guam's Gun Beach.
"I just happened to be the person there," said Buriak in an interview published by the Navy. "I would like to think that regardless of who it was, they would have done the same. Someone said they needed help, and anyone would do the same in my shoes."
Buriak is survived by his wife, Megan, and son, Caulder, according to an obituary published on the Roanoke College website.
Hospital Corpsman 2nd Class Sarah F. Burns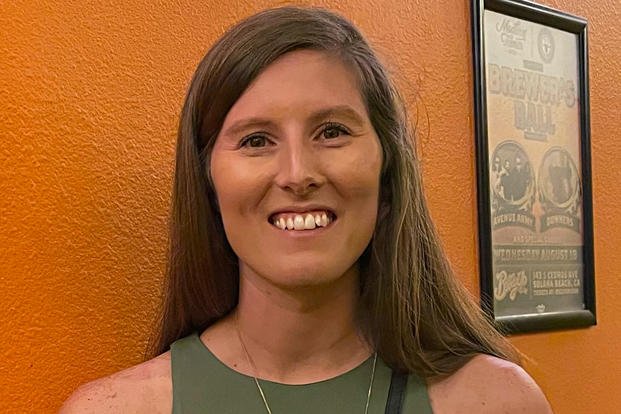 Hospital Corpsman 2nd Class Sarah F. Burns, 31, hailed from Severna Park, Md.
On Sunday, Maryland Gov. Larry Hogan paid tribute to Burns on Twitter.
"I ask all Marylanders to join me in sending our deepest condolences to the family of U.S. Navy Hospital Corpsman 2nd Class Sarah F. Burns of Severna Park, and her four fellow sailors who were killed in last week's tragic helicopter crash," Hogan wrote in the tweet. "Fair winds and following seas."
Halye Alexys Carver, a former shipmate of Burns, shared memories and photos of the sailor in a post on Facebook.
"Sarah you were such a sweet soul, and will be missed," the post read.
Burns is survived by her husband, Lucas, who is also in the Navy, according to a GoFundMe fundraiser for Burns' family.
Lt. Bradley A. Foster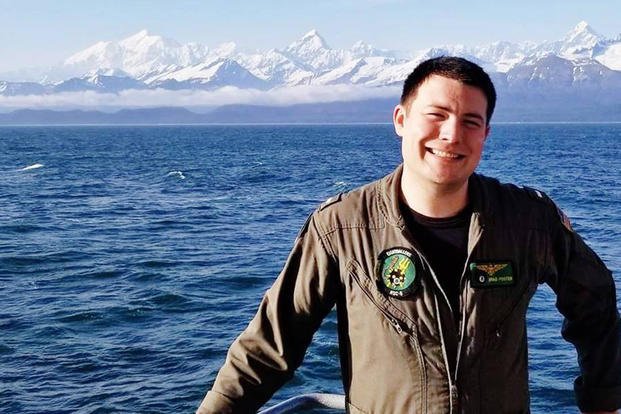 Lt. Bradley A. Foster, 29, of Oakhurst, Calif., was an Eagle Scout and a 2015 graduate of the California State University Maritime Academy in Vallejo, Calif.
"Brad Foster represents the very best of Cal Maritime, both during time his time at our academy and later in his service to the nation," Cal Maritime President Tom Cropper said in a statement posted to the school's website. "Enthusiastic, optimistic, and mature beyond his years, Brad took the road less traveled."
Foster, a pilot, was a 2009 graduate of Yosemite High, where he was excelled in swimming and water polo, according to the Fresno Bee newspaper on Sunday. He earned Eagle Scout, the Boy Scouts' highest rank, that year.
Foster also attended Fresno State University before joining the Navy in 2012, according to the Bee, and worked through high school and college at his parents' Sears Home Store.
He is survived by his wife, Beth, and their 1-year-old daughter, Audrey, according to a GoFundMe fundraiser for Foster's family.
Lt. Paul R. Fridley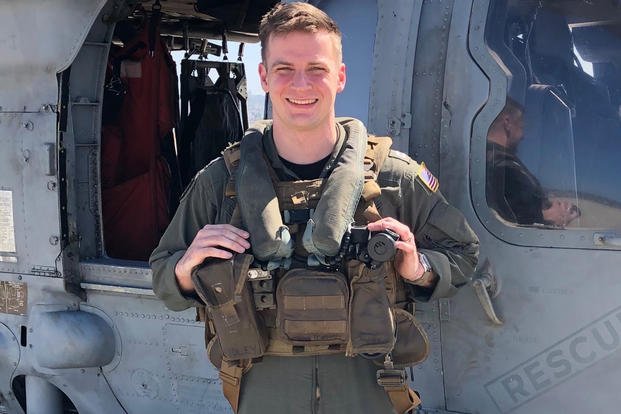 Lt. Paul R. Fridley, 28, from Annandale, Va., was remembered in several tributes posted to social media.
"Rest In Peace, Paul Fridley. A great Woodson football player from the Class of 2011 and an even better person," said a tweet posted on the Twitter account for the W. T. Woodson High School football team. "Thank you for your service to our country."
"Paul was a man of light," said Navid Galt in a comment posted to the GoFundMe fundraiser for Fridley's family. "His smile and attitude brought energy and positivity to ever encounter he was apart of."
Fidley is survived by his wife, Sarah, according to the GoFundMe.
Hospital Corpsman 3rd Class Bailey J. Tucker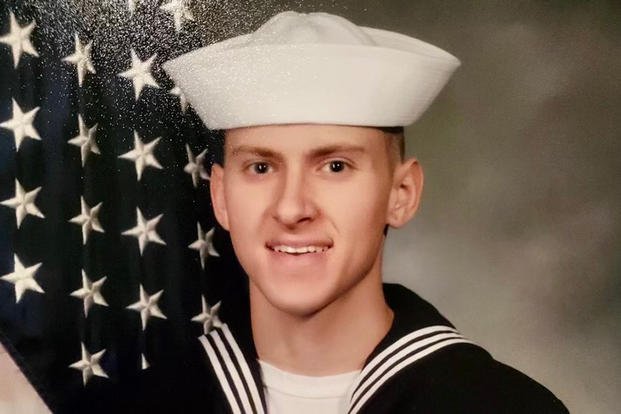 Hospital Corpsman 3rd Class Bailey J. Tucker, 21, of St. Louis, graduated in 2018 from Parkway North High School, broadcaster KMOV reported Tuesday. Tucker was on the wrestling team at school.
Friends described him as a hard worker, a good friend and a jokester, according to the station.
"Biggest heart once you got to know him, would do anything for you," a friend, Baileigh Sample, told the station. "Lit up the room even if things were sad."
Tucker is survived by his parents, according to a GoFundMe fundraising page.